Well...... let's talk about the end of the world...... the apocalypse...... armageddon...... the end complete...... nuclear destruction...... they all seem like NUCLEAR ASSAULT albums, right?!
Ok...... try to imagine...... sooner or later the end will come...... it will come from the outer space or from the machinery of some mad tyrant, but it will come, anyway...... and it will come very fast...... and there will be a very few time to flee...... and even lesser time to gather all our things before leaving on the starship that will carry the few survivors to another planet...... so, my frineds, if you should be in that small number of lucky survivors, there will be no time to pick up ALL YOUR ENDLESS COLLECTION of metal album...... as METALLICA said, it's "sad but true", no time to pick up all your albums and no space to put all of them in the starship...... you can carry with you ONLY FIVE ALBUMS, this is all the metal heritage that you can carry and leave behind all the rest...... well...... let's talk about YOUR FIVE ALBUMS, bands, titles and a (more or less) short reason why you've chosen this particular five......
For example, talking about me, maybe I would prefer to die with all my collection than leave something behind...... anyway, talking only for fantasy, these are my fab-5......
METALLICA - ... and justice for all - because here METALLICA were still METALLICA...... for the last time......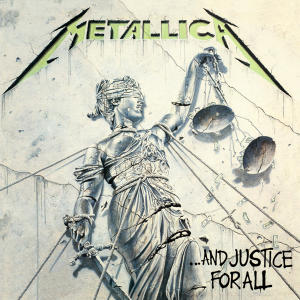 BLACK SABBATH - heaven and hell - because here inside there are that voice, that guitar, that bass and those drums......
DEEP PURPLE - machine head - because here inside there are that (other) voice, that (other) guitar, that (other) bass, those (other) drums and that keyboard......
IRON MAIDEN - seventh son of a seventh son - because this is the "swan-song" of this band......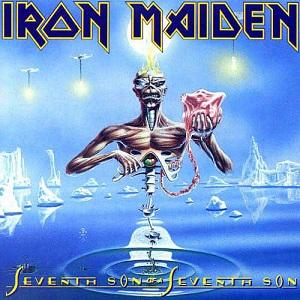 RUNNING WILD - black hand inn - because with the music here in this album, a "normal" band would have built an entire discography......
In general, I've chosen these ones because I consider them "perfect from the beginning to the end" and because are important for me in some way or another......
I know it...... there are still a lot of other albums and of other bands...... a lot of stuff from the 80s (like EUROPE), something of more thrashy (like SLAYER or MEGADETH) or something of more extreme (like SUFFOCATION or BURZUM)...... but the time is running out...... the planet is collapsing and we must leave !! HURRY UP !!