Portnoy, Sheehan, MacAlpine, Sherinian (PSMS) - Live in Tokyo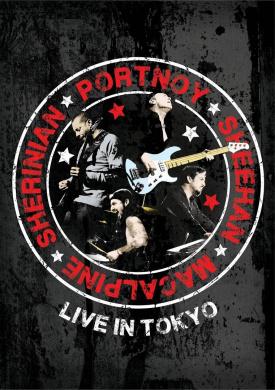 | | |
| --- | --- |
| Категория: | Видео |
| Год: | 2012 |
| Стиль: | Progressive Metal |
| Дополнительный: | Side Project |
| Страна: | США |
| Формат: | DVD Video |
| Размер: | 5.75 GB |
| Раздал: | wabbit123 |
| Оценка: | Portnoy, Sheehan, MacAlpine, Sherinian (PSMS) - Live in Tokyo |

| | |
| --- | --- |
| Добавлено: | 28/06/2014 17:29:56 |
| Файлов: | 27 |
| Скачан: | 97 (Взят - 254) 0 1 |
| Сид был: | 11/12/2019 13:02:51 |
| Модерация: | Проверен пользователем Veggr |
Описание:
"Live in Tokyo" is a live performance from November 14, 2012 at Zepp Tokyo for supergroup PSMS, which features drummer Mike Portnoy (Dream Theater, The Winery Dogs, Transatlantic), bassist Billy Sheehan (Talas, Mr. Big, David Lee Roth), guitarist Tony MacAlpine and keyboardist Derek Sherinan (Black Country Communion, Dream Theater, Billy Idol). This 95 minute concert showcases a wide range of instrumental performances from each of the members' careers and collaborations. Included in the set are "Shy Boy" From Sheehan's band Talas, MacAlpine's "The Stranger", Sherinian's "Apocalypse 1470 B.C." and Dream Theater's "A Change of Seasons: The Crimson Sunrise".

Language / Язык: English
Subtitles / Субтитры: English, Francais, Espanol (BONUS FEATURE ONLY)
Video quality / Качество видео:  MPEG Video, 720x480, 60FPS, 6203kbps-9800kbps
Sound quality / Качество звука: 
1. Dolby Digital Stereo - AC3, 192kbps, 48kHz Sampling rate, 2 channels
2. Dolby Surround 5.1 - AC3, 448kbps, 48kHz Sampling rate, 5 channels
3. DTS Digital Surround Sound - DTS, 755kbps, 48kHz Sampling rate, 6 channels

Length / Продолжительность: Total time (concert + bonus) Approx 01:46:00

Video list / Список видео: 


Chapters

Поблагодарили:
Комментарии
Войдите на сайт, чтобы добавить комментарий.