Marillion - F E A R (F*** Everyone And Run) (Lossless)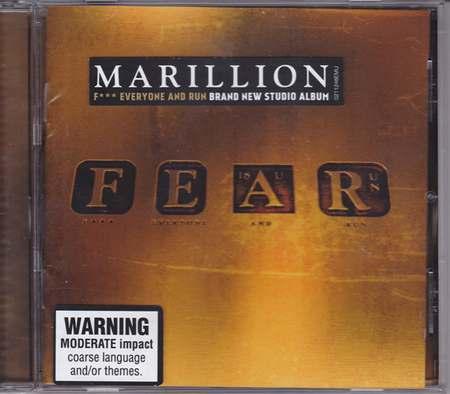 | | |
| --- | --- |
| Категория: | Музыка |
| Год: | 2016 |
| Стиль: | Progressive Rock |
| Страна: | Великобритания |
| Формат: | FLAC |
| Размер: | 439.84 MB |
| Раздал: | vitex |
| Оценка: | Marillion - F E A R (F*** Everyone And Run) (Lossless) |

| | |
| --- | --- |
| Добавлено: | 22/03/2018 14:22:41 |
| Файлов: | 34 |
| Скачан: | 95 (Взят - 119) 0 0 |
| Сид был: | 25/01/2020 08:46:18 |
| Модерация: | Проверен пользователем vitex |
Описание:
Audio codec / Аудио кодек: FLAC
Rip type / Тип рипа: tracks+.cue+ log
Audio bitrate / Битрейт аудио: 650 - 894 kbps
Scans from the disc / Сканы с диска: Yes
Length / Продолжительность: 01:06:23

Tracks / Треклист:
01. El Dorado- I. Long-Shadowed Sun
02. El Dorado- II. The Gold
03. El Dorado- III. Demolished Lives
04. El Dorado- IV. F E A R
05. El Dorado- V. The Grandchildren of Apes
06. Living In F E A R
07. The Leavers- I. Wake Up In Music
08. The Leavers- II. The Remainers
09. The Leavers- III. Vapour Trails In the Sky
10. The Leavers- IV. The Jumble of Days
11. The Leavers- V. One Tonight
12. White Paper
13. The New Kings- I. Fuck Everyone and Run
14. The New Kings- II. Russia's Locked Doors
15. The New Kings- III. A Scary Sky
16. The New Kings- IV. Why Is Nothing Ever True!
17. Tomorrow's New Country


Members:

Поблагодарили:
Комментарии
Войдите на сайт, чтобы добавить комментарий.