Murray Engleheart, Arnaud Durieux - AC/DC: Maximum Rock & Roll: The Ultimate Story of the World's Greatest Rock and Roll Band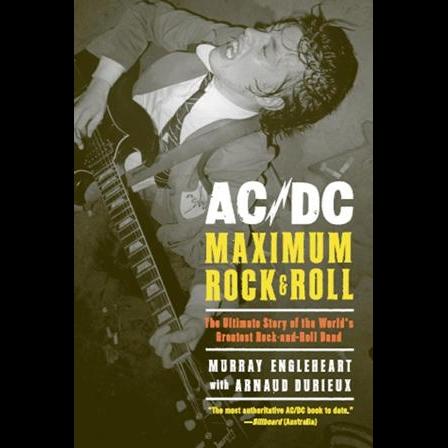 | | |
| --- | --- |
| Категория: | Литература |
| Год: | 2007 |
| Стиль: | Другой (Other) |
| Страна: | США |
| Размер: | 15.45 MB |
| Раздал: | TonyMcDougles |
| Оценка: | Murray Engleheart, Arnaud Durieux - AC/DC: Maximum Rock & Roll: The Ultimate Story of the World's Greatest Rock and Roll Band |

| | |
| --- | --- |
| Добавлено: | 28/06/2015 15:02:54 |
| Файлов: | 1 |
| Скачан: | 310 (Взят - 295) 1 0 |
| Сид был: | 26/01/2020 17:24:16 |
| Модерация: | Проверен пользователем dimanlev |
Описание:
Language/ Язык: english
Number of pages / Количество страниц:  488
Format / Формат: pdf

Description / Описание:
Over three decades and more than 150 million albums, AC/DC has established itself as much more than just a great rock band. For millions of fans spanning several generations across the world, they are an ear-bleedingly loud, sweat-soaked religion, courtesy of such classic albums as Highway to Hell and Back in Black.



More / Less

 

Поблагодарили:
Комментарии
Войдите на сайт, чтобы добавить комментарий.