Abdominal Pain - Paracoccidioidomycosis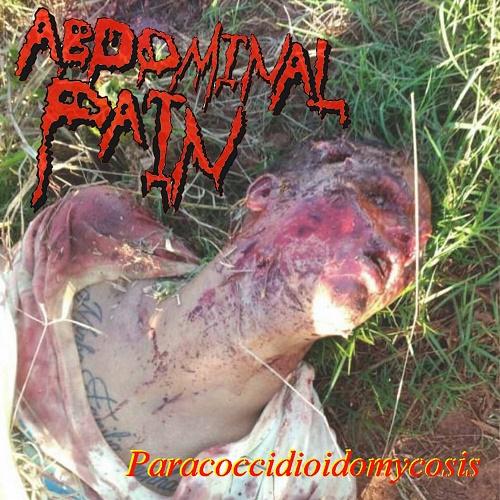 | | |
| --- | --- |
| Категория: | Музыка |
| Год: | 2018 |
| Стиль: | Goregrind |
| Страна: | США |
| Формат: | 320 mp3 |
| Размер: | 35.44 MB |
| Раздал: | xristoforos73 |
| Оценка: | Abdominal Pain - Paracoccidioidomycosis |

| | |
| --- | --- |
| Добавлено: | 24/03/2018 20:20:58 |
| Файлов: | 17 |
| Скачан: | 214 (Взят - 141) 3 0 |
| Сид был: | 28/02/2020 13:56:06 |
| Модерация: | Проверен пользователем FuneralWolf |
Описание:
Length / Продолжительность: 00:14:08

Tracks / Треклист:
01. Introduction to Advanced Pathological Examination
02. Trudging Through Dense Marshland Full of Cadaverous Effuse
03. Acute Laryngeal Carcinoma From Massive Pustular Sacs
04. Forensic Analysis of Multiple Unidentifiable Desicrated Corpses
05. Inhalation of Liquefied Anomalies
06. Persistent Excruciating Bodily Transfiguration
07. Pattern Of Arterial Spray From Extirpated Internal Organs
08. Autonomous Cranial Dissection In Contaminated Conditions
09. Emesis Asphyxia Caused By Nauseating Gourmandized Rot
10. Dissected Abdominal Cavity Stuffed With Mutilated Infant Meat
11. Spontaneous Posthumous Devourment of Psychoactive Glands
12. Phencyclidine Induced Psychotropic Homicidal Devourment
13. Skull Cap Screwdriver Patridical Rampage
14. Assembling A Massive Hoard Of Infected Surgical Remains
15. Infectious Venereal Eruption
16. Marijuana Concentrate Fueled Craving For Unending Bloodshed
Поблагодарили:
Комментарии
Войдите на сайт, чтобы добавить комментарий.